Selfies just got easier! Selfie sticks help take pictures from farther than your arm can reach, but they are still limited. Now there is a new device that takes selfies to a whole other level.
Introducing: AIR PIX. This pocket-sized photographer can help you take pictures without arms or poles in your shot. Read on to see how it can elevate your selfie game.
Product Design
The AIR PIX is small and lightweight. It is smaller than an iPhone X and weighs the equivalent of a golf ball at 1.83 ounces.
This device has reinforced ABS plastic chassis and chassis-integrated propellers. This assists with indoor flights, ensures safe hand landing and protects the device.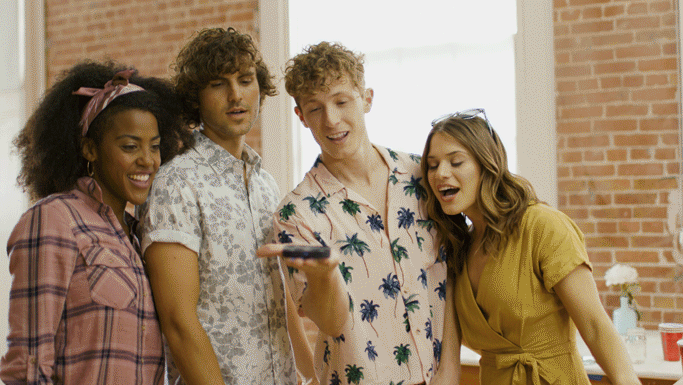 Product Features
Camera Quality:
The 12 MP camera takes high-definition photos and videos from a profuse number of angles. The AIR PIX, once launched, can take up to 15 photos for every 10 seconds of flight.
The One-Touch App:
The One-Touch app is compatible with both Apple and Android. You can use the app to control the device's flight, edit pictures and instantly share to all your social media outlets.
Flight Ability:
You can release the AIR PIX with one touch. It's flying range is up to 30 meters for both long and short-distance shots.
It can fly autonomously or follow a programmed flight plan. You can also program it to follow your gestures. This is due to its internal barometer, gyroscope and optical flow that allows it to avoid shaky footage or blurry photos.
The device has a safe auto landing feature to assist with protection. This is useful if the battery becomes low or loses control. In addition, it has flight stabilization equipped to assist with rough air flow.
Powerbank:
In case your battery dies, this device comes with a docking sleeve to keep it charged. When the device is in the sleeve, it is still small enough to fit in your pocket and remain charged.
Recognition and Tracking:
The AIR PIX has facial tracking and recognition so that it is able to find your face, frame it and capture it automatically.
The AIR PIX will be available on Indiegogo until the end of June.